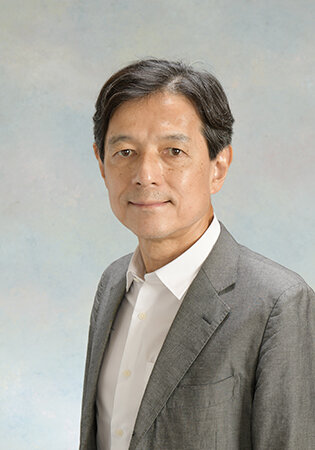 略歴 /

Career
1975年 筑波大学附属駒場高等学校卒業。
1982年 弘前大学医学部卒業、臨床研修を経て
1984-87年 弘前大学医学部寄生虫学教室。
1984年 バンコク、マヒドール大学にてDTM&H取得。
1985-87年 JICA専門家としてインドネシア・北スマトラ、1987-94年 WHO医官としてヴァヌアツのマラリア対策に従事。
1995年 医学博士(弘前大学)取得。
1995-2005年 東京女子医科大学国際環境・熱帯医学教室助教授。この間マラウイ、ケニア、ガーナ、カンボジア、パプアニューギニア、ヴァヌアツ等にて多領域に関わる現地マラリア疫学・対策研究を展開。
1999年 ストックホルム、カロリンスカ研究所にてPhD。
2004年 同研究所にてDocent(准教授)を取得。
2005年- カロリンスカ研究所上席研究員、島嶼マラリア研究グループを主催。
2006年- 長崎大学熱帯医学研究所客員教授を兼任。
2010年- 大阪市立大学大学院医学研究科寄生虫学教授(現職)。
2011年- カロリンスカ研究所微生物学・腫瘍および細胞生物学部教授(Global Health)。
2018年- マヒドール大学、TROPMED Outstanding Alumni受賞。
2019年- AMED/JICA SATREPS感染症研究分野、ケニア・ビクトリア湖畔における「マラリアのない社会の持続を目指したコミュニティ主導型統合的戦略のための分野融合研究」代表。現地にマラリア撲滅センターを設立し、熱帯アフリカのマラリア根絶可能性実証を目指し、研究基盤の構築、人材育成、研究交流を加速している。
EDUCATION
2004  Docent Department of Medicine, Karolinska Institutet, Sweden
1999  PhD  Department of Medicine, Karolinska Institutet, Sweden
1984  DTM&H Faculty of Tropical Medicine, Mahidol University, Thailand
1982  MD Hirosaki University School of Medicine, Japan
CURRENT POSITION
2011 - Professor of Global Health, Department of Microbiology, Tumor and Cell biology, Karolinska Institutet, Sweden
2010 - Professor of Parasitology, Graduate School of Medicine, Osaka City University, Japan
2006 - Adjunct Professor, Institute of Tropical Medicine, Nagasaki University, Japan
PREVIOUS POSITIONS
2009- 2010 Senior Researcher/ Lecturer, Department of Microbiology, Tumor and Cell Biology, Karolinska Institutet, Sweden
2005 - 2009 Researcher, Department of Medicine, Karolinska Institutet, Sweden
1995 - 2005 Associate Professor of International affairs and Tropical Medicine, Tokyo Women's Medical University, Japan
1995 - 2005 Consultant Physician in Tropical Medicine, Japan International Cooperation Agency (JICA), Japan
1987 - 1994 Malariologist/Medical Officer, Malaria Control Program, World Health Organization, Port Vila, Vanuatu
1985 - 1987 Malariologist, JICA Asahan Health Promotion Project, North Sumatra, Indonesia
1983 - 1987 Assistant professor in Parasitology, School of Medicine, Hirosaki University, Japan
FELLOWSHIPS AND AWARDS
2018  The TROPMED Outstanding Alumni Award, Faculty of Tropical Medicine, Mahidol University, Bangkok, Thailand
2016  Tropical Medicine Award, Japan Society of Tropical Medicine, Japan
2010 - 2016 Senior Researcher Position grant, Swedish Research Council, Sweden
2006  Hirosaki University School of Medicine Award (Hohoh Prize), Japan
2001  Tokyo Metropolitan Medical Research Award, Japan
主要業績
/

Principal research achievements
Kagaya W, Gitaka J, Chan CW, Kongere J, Md Idris Z, Deng C, Kaneko A. Malaria resurgence after significant reduction by mass drug administration on Ngodhe Island, Kenya. Sci Rep. 2019; 9:19060.
Idris ZM, Chan CW, Kongere J, Gitaka J, Logedi J, Omar A, Obonyo C, Machini BK, Isozumi R, Teramoto I, Kimura M, Kaneko A. High and heterogeneous prevalence of asymptomatic and sub-microscopic malaria infections on islands in Lake Victoria, Kenya. Sci Rep. 2016; 6:36958.
Chan CW, Sakihama N, Tachibana S, Idris ZM, Lum JK, Tanabe K, Kaneko A. Plasmodium vivax and Plasmodium falciparum at the crossroads of exchange among islands in Vanuatu: implications for malaria elimination strategies. PLoS One. 2015; 10: e0119475.
Kaneko A, Chaves LF, Taleo G, Kalkoa M, Isozumi R, Wickremasinghe R, Perlmann H, Takeo S, Tsuboi T, Tachibana S, Kimura M, Björkman A, Troye-Blomberg M,
Tanabe K, Drakeley C. Characteristic age distribution of Plasmodium vivax infections after malaria elimination on Aneityum Island, Vanuatu. Infect Immun. 2014; 82:243-52.
Tanabe K, Sakihama N, Kaneko A. Stable SNPs in malaria antigen genes in isolated populations. Science. 2004; 303: 493.
Kaneko A, Taleo G, Kalkoa M, Yamar S, Kobayakawa T, Björkman A. Malaria eradication on islands. Lancet. 2000; 356: 1560-1564.
Kaneko A, Kaneko O, Taleo G, Björkman A, Kobayakawa T. High frequencies of CYP2C19 mutations and poor metabolism of proguanil in Vanuatu. Lancet 1997;349: 921-922.
論文・業績を表示する
BACK TO LIST